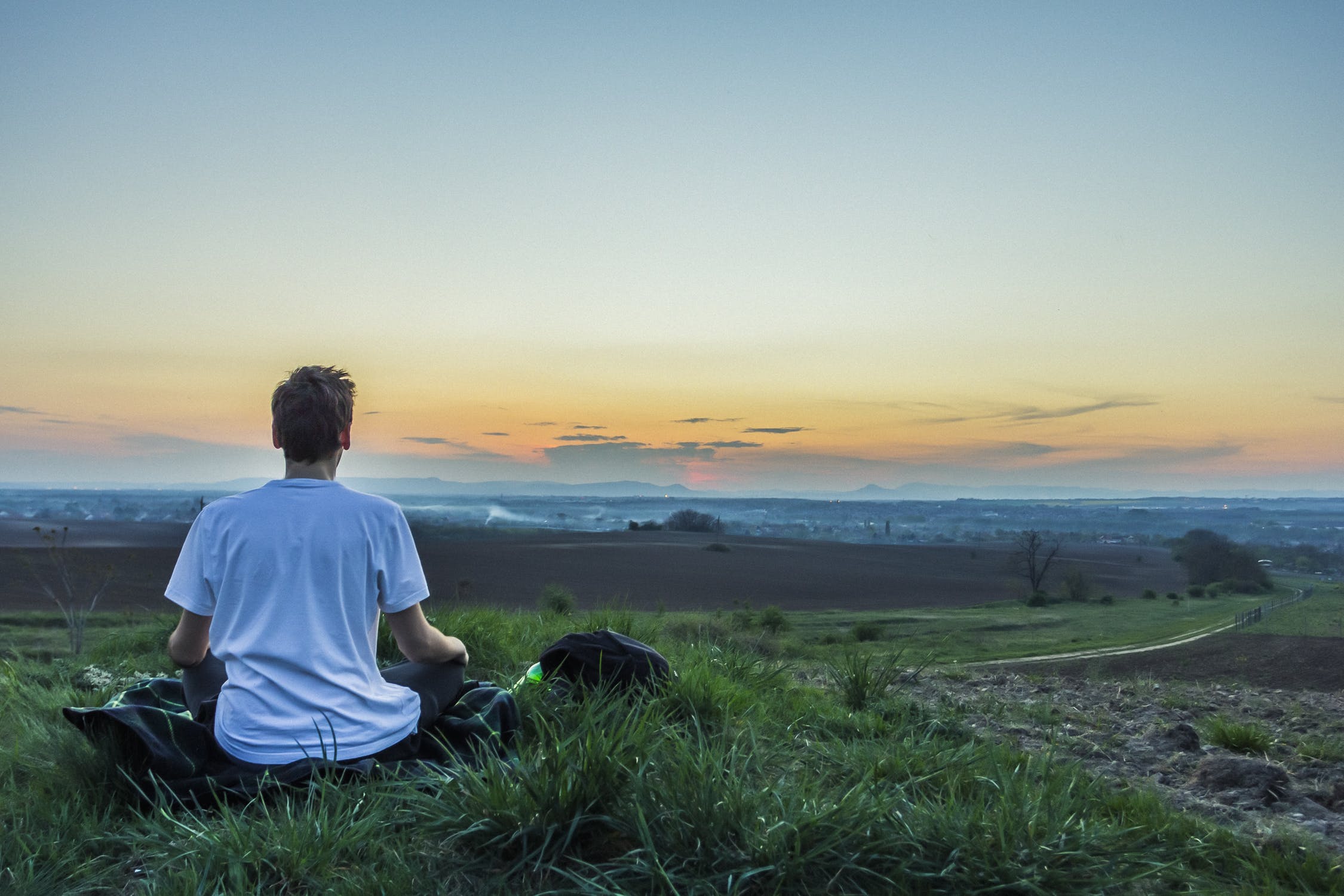 Complementing Clinical care
Integrative therapies address the physical and emotional effects of acute and chronic illness, stimulate the body's natural healing potential, enhance well-being and, in some cases, can increase the efficacy of the medical treatment. More and more people are using and discovering the benefits of integrative therapies. Provided by licensed, certified practitioners, coordinated with their medical treatment plan and personalized to the specific needs of the individual. It can be confusing understanding the differences between what is now called integrative care versus complementary or alternative care therapies. Generally, the terminology falls into these three categories:
Complementary therapies are used together with conventional clinical medicine

Alternative therapies are used in place of conventional clinical medicine

Integrative therapies refer to bringing conventional and complementary therapies together in a well coordinated manner
Examples of integrative therapies include:
Acupuncture for pain control, neuropathy, fatigue, nausea, vomiting, and radiation-induced dry mouth

Nutritional consulting for loss of appetite, food aversions, high blood pressure and weight changes

Energy healing for stress reduction, relaxation, and rejuvenation

Psychotherapy for stress management, depression, anxiety, fear or body image concerns

Therapeutic massage to reduce heart rate, lower blood pressure, reduce anxiety, decrease pain, increase circulation, improve range of motion and flexibility

Mind/body therapies to reduce anxiety, depression, mood disturbance and assist in coping skills
Any integrative therapy should be discussed with your health care team as open communication is vital to your well-being and it is important that your medical team knows about your total health treatment in order to make sure integrative therapies are safe for you. As in choosing any practitioner whether it is a conventional medical provider or an integrative therapist, there are always questions you should ask, including:
Certifications and experience with people who have your condition
Benefits and the risks of the therapy for your particular condition
If and how the therapy may affect your medical treatment
Number of treatment sessions needed
Potential side effects:

how likely are they to occur
what can we done to relieve them

Cost of treatment and payment mechanism
Integrative Therapy Descriptions
Acupuncture/Acupressure
For some patients, acupuncture can provide a valuable therapy to reduce symptoms, side effects of treatment and stress. Acupuncture uses very fine needles, painlessly inserted at specific points on the body, to effect therapeutic change. In terms of pain management, acupuncture can help relieve back, neck and knee pain, reduce tension and migraine headaches and increase a sense of well-being. It is increasingly used to combat side effects of cancer treatment such as fatigue and vomiting. Studies also suggest acupuncture and acupressure can provide relief from insomnia, anxiety, digestive complaints such as nausea, as well as, improvements in mobility.
Chinese Herbal Medicine
Chinese herbal medicine is often used alongside acupuncture. There is much research supporting the use of Chinese herbs to strengthen the immune system, diminish side effects of conventional treatments and generally support optimum function.
Energy Therapies/Healing Touch
The area of energy therapies has developed cross culturally over thousands of years and in the past decades has become practiced in a variety of ways. Examples include: Therapeutic Touch, Reiki, Healing Touch and Polarity. Controlled trials of energy therapies have pointed to improved mood and quality of life as well as decreased pain and fatigue.
Expressive Arts
Art, music, dance and writing therapies can provide patients and caregivers with numerous benefits including stress reduction, a stronger ability to cope with pain, relaxation, mood improvement and a sense of personal fulfillment. In art therapy, a therapist can help the patient use art to express and communicate visually the emotions and feelings they have a difficult time putting into words. Art can be helpful in addressing anxiety, stress, trauma, addictions and grief. Music therapy can involve listening to music, playing an instrument and/or singing. It is often helpful to patients with physical, developmental, or sensory disabilities/impairment. Benefits can include helping patients with communication, motor skills, pain, stress and loneliness.
Mindfulness/Meditation
Practiced for thousands of years, mindfulness/meditation can be beneficial to many aspects of physical and emotional health including:
Reduced stress
Reduced heart rate and blood pressure
Increased self-awareness
Enhanced mental health and clarity of thinking
Improved focus and attention
Reduced fatigue
Increased ability to manage our emotions
Increased ability to be empathetic and compassionate
Decreased feeling of loneliness and depression
Increased resilience
Herb and Supplement Counseling
Herb and Supplement Counseling offers the opportunity to augment health care with herbs and nutritional supplements. Typically a consult includes:
Documenting the patient's health challenges, diet, exercise, daily activities and social and spiritual involvement

An assessment of symptoms

Herb/supplement recommendations with consideration to health care and medication plan
Research indicates nutritional supplementation including vitamins, herbs and botanicals can be helpful in:
Stimulating the immune system

Encouraging cellular repair and regeneration

Accelerating recovery

Enhancing treatment efficacy

Helping to minimize drug side effects
Nutritional Counseling
Proper nutrition is fundamental to health and well being. Nutritional guidance is designed to help achieve long-term healthy eating behaviors and proper nutrient intake based on specific needs.
The right nutrition not only promotes optimum health, but also improves recovery from acute and chronic illness. Nutritionists work closely with their patient to create an individualized plan with highly targeted dietary recommendations based on specific needs, health issues and personal goals. Nutritionists typically use your personal food records and lifestyle information, with your physical, clinical and lab assessments to fine-tune their recommendations.
Therapeutic Massage
Massage has been used successfully for thousands of years as a healing tool for body and mind. Manipulating muscles, ligaments, tendons and other soft tissue can: reduce pain and swelling, relieve muscle tightness, increase blood flow, relax or stimulate the nervous system and reduce stress and tension. Selection of a particular technique of massage is based upon your diagnosis and overall condition. Massage is also often used to reduce the symptoms of cancer treatment, post-operative discomfort and can also help you cope with adaptation to illness.
Massage therapy can offer the following benefits to patients:
Reduces anxiety and depression

Increases relaxation

Reduces nausea

Helps relieve insomnia

Relieves headaches

Manages pain

Reduces the need for medication

Reduces swelling

Increases flexibility

Softens scar tissue

Promotes positive body awareness
Yoga, Tai Chi, Qi Gong
The practices of yoga, tai chi and qi gong involve slow deliberate movements, postures, meditation and breathing exercises. There are many proven benefits to calming the mind and the body through these exercises including: Improved capacity for healing, strengthening of muscles, greater balance, stress reduction, return to greater equilibrium and pain reduction. Many patients who practice these low impact healing therapies report they feel calm, invigorated, clear headed and a greater mind/body connection.