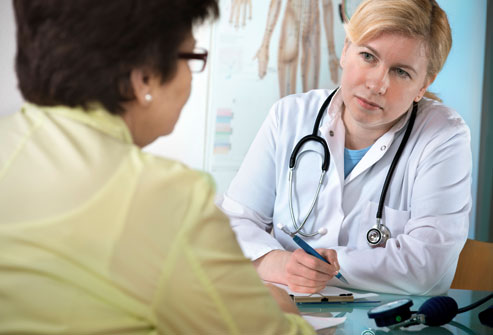 Evolving Toward a More Comprehensive and Personalized Care Model
In recent years, health care has undergone a major shift in focus from a medical model that treated conditions in a "one size fits all" manner to a health and wellness model that places a focus on education, planning, prevention and personalized care.
Personalized care has two fundamental components:
comprehensive, integrated care which considers the "whole person" and all the dimensions of their life including physical, emotional, mental, social, intellectual, environmental, occupational and financial aspects that contribute to their health and well being

the way care is delivered -- patients are served with an emphasis on their personal goals, preferences, beliefs and values. Care is patient-centered and patient-driven.
Many areas of the US health care system have evolved toward a more comprehensive, personalized, collaborative, integrated and responsive care approach.
There is an ongoing transformation occurring from an outdated medical model to one that more acutely considers the patient. For example:
From a fix the problem model to a wellness and prevention model

From closed system model to an open, collaborative model

From a one size fits all model to a model of personalized care

From a physician decision-maker model to a shared decision-making model facilitating patient empowerment

From a disease-centered model to a whole health model

From a medical care model to an integrated care model where research, education, clinical services, supportive care and social services are coordinated together

From an episode and treatment focused model to one of lifetime support and long term quality of life

From research in silos to integrated, translational research

From a facility-centric model to one where tele-health, community outreach and advocacy are integrated

From a focus on procedures and volume to one that focuses on value and patient satisfaction, where individuals see better outcomes and accountable care
Invest Time in Developing your Health Care Preferences and Priorities
When planning your health care, think broadly and consider all the dimensions of your life that influence your well being – for instance, your lifestyle, home and environment, social/support system, emotional needs, physical and mental challenges, education/information needs, spirituality and your insurance/finances. Also consider how your goals, beliefs, values and preferences affect the selection of your health care providers, your health care decisions, and the type of care you wish to receive. It is important to be proactive about your health and consider the full continuum of care. This can include learning about health and wellness strategies that are best for you; putting together a nutrition and fitness plan; staying on top of vaccines, immunizations and screening tests; determining your physical and mental health priorities; finding the right team to address your needs; considering the supportive and palliative care resources to help you manage your symptoms and side effects; ensuring the right legal documents are in place and shared with your family; and/or planning for assisted living, long term home care or hospice.
With a clear vision of your goals and priorities, it is important to communicate your wishes to your primary care physician, medical specialists and your family/caregivers so they are all informed of your wishes and can work together to ensure that your care is delivered as you wish it to be.
Benefits of Taking a Proactive Approach to Your Health
A comprehensive, longer term outlook on your health, enables you to: experience better health outcomes; gain a sense of control; have greater confidence in your health care team and decision-making; and be assured your personal needs and preferences will be met. At the same time, you will be providing your family, friends and caregivers with clarity that builds their peace of mind.
As you consider the personalized care that is right for you, think in terms of these building blocks across the continuum of care.
Goal: To be knowledgeable and well informed
Consider learning about: genetics and your medical conditions, insurance, advocacy, advance planning / legal documentation, management of symptoms and side effects, integrative therapies, how best to communicate with your health care team, organ donation. Seek out patient navigators, health libraries, and trusted online resources…
Wellness/Prevention Strategies
Goal: Healthy living to promote wellness and strength
Consider your nutrition, exercise, sleep, relaxation techniques, lifestyle (smoking /drinking habits), vaccines, immunizations and other ways you can protect your health for the long term.
Goal: Early diagnosis
Consider being proactive about changes in your health and speaking with your physician about: risk factor analysis, genetic screening, lab work, disease-condition specific testing, EKG, MRI, scans, x-rays, mammograms, ultrasounds, colonoscopy, bone density studies…and other screening and testing that is best for you.
Goal: Raising your confidence and feeling well prepared
Prior to treatment consider: education, counseling, medical team selection, second opinions, decision-making support services, rehab, advance directives, caregiver roles/responsibilities, caregiver support, support groups, case management, insurance/financial guidance, so you feel well prepared going into your treatment or procedure.
Clinical Treatment (Physical and Mental Health)
Goal: Best outcome possible
Consider your medical team selection, the best ways to communicate with your medical team, any anticipated side effects and management plan, behavioral health counseling, pain management, patient navigation, social services, and a rehabilitation/recovery plan.
Goal: Greater comfort and faster healing
Consider: nutritional consulting, support groups, integrative therapies, healing arts, spiritual care/chaplain services, discharge plan and services, home care planning, tele-health options, rehabilitation services (PT, OT, ST), palliative care, caregiver support, surveillance services, social work, assistance with transportation, billing, finances and insurance.
Long-Term Care/End of Life
Goal: Higher quality of life and respect of your wishes at end of life
Consider the importance of an ongoing assessment of your health, independent living, assisted living, palliative care, skilled nursing, home care, hospice, organ donation, grief/bereavement support for caregivers/families. Access to easily understood health information is critical to enable you to actively participate in your health care.